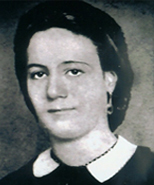 Lafon Nursing Facility of the Holy Family is a non-profit nursing facility staffed to give nursing care to the aged and infirmed without regard to race, religion, color, national origin, age, sex or handicap. Lafon Nursing Facility is owned and operated by the Sisters of the Holy Family of New Orleans,
Louisiana (www.sistersoftheholyfamily.com).

Lafon, founded in 1841 by Henriette Delille, is the oldest nursing facility of its kind in the United States. 
From 1842-1849, Henriette Delille, Foundress of the Congregation of the Sisters of the Holy Family,
Juliette Gaudin and Jospehine Charles provided nursing care to the sick and needy women in a home on
St. Bernard Avenue.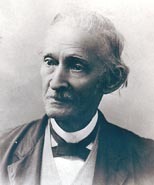 Henriette Delille
In 1849, the frail elderly and needy women moved from the original convent to a new facility, the Hospice
of the Holy Family on St. Bernard Avenue.  The Association of the Holy Family helped the Sisters to build
this facility which was dedicated June 6, 1849.  At that site, the Sisters continued to minister to needy and
elderly women.

Mr. Thomy Lafon, a philanthropist and free man of color, built a multi-story structure in 1895 at the corner of Governor Nicholls and Tonti Streets.  It served as home for the needy and elderly women and men of New Orleans f rom 1895-1973.  The Home was named Lafon Old Folks Home. ​​

Thomy Lafon
Since 1973, Lafon Nursing facility of the Holy Family, located at 6900 Chef Menteur, continues to providing nursing care in a Chrisitan environment to men and women. 

Lafon closed Sept 2, 2005 after the last resident was evacuated because of the hurricane.  Hurricane Katrina was the first natural catastrophe close Lafon after 160 years of continuous operation.  After numerous meetings, consultations with community administration, FEMA and architects, Lafon was restored and reopened Jan 4, 2010.  Lafon Nursing Facility of the Holy Family continues to provide nursing care in a Christian environment to men and women.  Services are available to to qualified residents able to pay privately or through Medicaid or Medicare resources.

Lafon Nursing Facility, a long term care facility, is licensed by the State of Louisiana, Department of Health and Hospitals.  The facility holds membership in the American Association of Homes and Services for the Aging, the Louisiana Association and the Catholic Health Association.